Through rivers and lakes on 57 kilometers long route. Melojille on valittavissa myös lyhyempiä reittiosuuksia, muutamasta tunnista eteenpäin.
As the route's elevation difference is 24 m, it can only be travelled in one direction. Equipment hire providers also arrange transport for paddlers.
Except for a few, all the rapids are difficulty level 1 (easy).
The water condition of the route is best in early summer in May-June.
Current information about the water conditions on the route is regularly updated on these pages. We are happy to help you with any questions you may have.
Condition of the route
13.7.2023
Reitin vesitilanne on tällä hetkellä huono Juva – Oravanpesät ja Konnusjoki – Rapio melontaosuuksilla, eikä melonta näillä reittiosuuksilla onnistu. Melonnan voi aloittaa Viitakoskelta ja Sulkavan Oravanpesiltä.
Muista myös seudun mainiot järvimelontamahdollisuudet! Muun muassa Saimaan Luonterin melontakarttaa on saatavilla alueen matkailuneuvonnoista.
Squirrel route Canoeing route - Squirrel Bicycle Route
Build a package of activities that suits you!
Canoeing in the middle of the beautiful Finnish lakeland nature!
Along the route there are 21 checkpoints, which gives more information about the environment and the route. On the way there are a wide variety of lakes, rivers and rapids. The landscape varies from lush jungle type to vast lake views. The water condition of the route is best in early summer in May-June.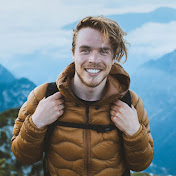 Joonas Linkola
Photographer, director and creative producer
Instagram
[my-instagram-feed user_id="17841407119715381″ skin_id="1088″ feeds_per_page="9″ caption_words="25″ cache_unit="1″ cache_duration="days" load_more="0″ links_new_tab="1″ ]